This days i been reading few books and i will like to share with you some of my highlight sentences. Hope you will enjoy it.
You will find that a good idea has, as it were, self expanding qualities. It stimulates those who see it to add to it. Thus possibilities in it withc you have overlooked will come light.
In advertaisment an idea results from a new combination of specific knowledge about product and people with general knowledge about life and events.
The habit of mind wich leads to a search for relationships betweem facts becomes of the highest importance in production of ideas.
Pareto: namely, that an idea is nothing more nor less that a new combination of old elements.
Coworking provides a way to be independent and connect with others, but just finding a room with desks and internet won´t cut it. Someone MUST step forward to create and hold the space where productive work and a saturated sense of community can happen at any time. In a coworking space, the catalyst prepares the space so that no attention needs to be paid to the environment, and instead attention can be paid to each other and the work.
Coworking is a state of mind, a community and most important a unique global movement. But figuring out how to get the most out of this new, rapdly expanding concept of working can be difficult if you don´t know where to look.
Indivivuals often seek out membership at a coworking space becouse they either feel isolated or becouse they are coming up against productivity barries. These folks don´t need an internet connnection and a desk. they already have that. What They need is a coworking community where they can work alongside others.
So with this inspirational quotes i will like to share with you what is going to be asmalljob the next year. It´s going to be a space where creativity flows with an enviroment and agency design that will help and encourage people to have fun, enjoy and play. A space where ideas will flow like the water. I will like to present you the new asmalljob!..
BE WATER MY FRIEND..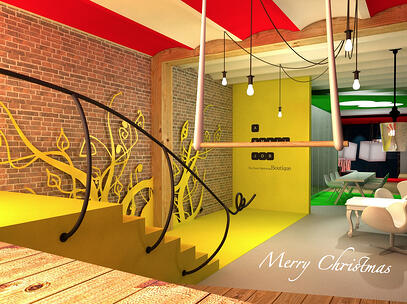 Publicado originalmente en 24-dic-2014 18:03:00 , actualizado 16 enero 2021